Ingredients
(For 4 portions)
2 punnets Motti Cress
12 pieces small to medium clementines
1L water
180g caster sugar
2 tbsp honey
4 pieces honeycomb
4 pinces ground cumin
4 tbsp dark rum
Method
Peel and cut each clementine into 3 thick slices. 
Place the sliced clementines into a thick saucepan and cover with the water and caster sugar. 
Add the pinch of cumin and the 2 tbsp to the mix and close the saucepan with a lid. 
Cook for 4 hours on a low setting, do not stir at any point. 
Once cooked and soft, add the rum and the freshly cut Motti Cress and lift gently each portion with a ladle, onto each plate. 
Serve hot with a piece of honeycomb. 
Serving suggestion: Add a slice of toasted croissant.
Recipe: Franck Pontais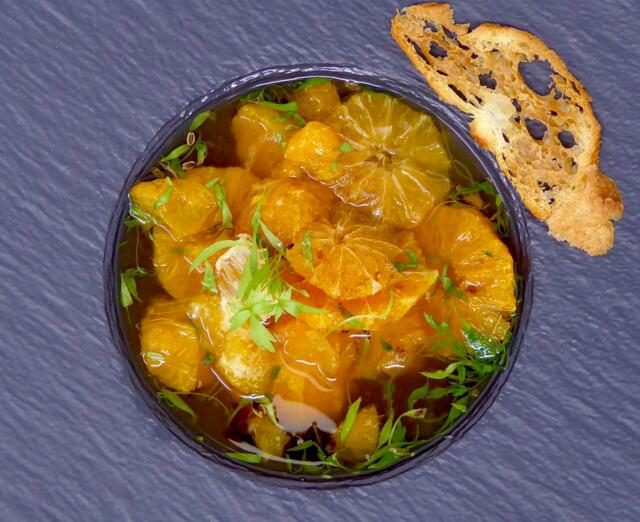 Related recipes
Gastronomical masterpieces
Related products
Say yes to the cress