Ingredients
For 4 portions
100g Salad Pea
320g risotto Gallo Zafferano
1 medium ripe avocado  
2 medium tomato
100g feta cheese  
800ml water  
2tbsp virgin olive oil
2 pinches white ground pepper
Method
Peel and cut into wedges the avocado. 
Blanch and peel the tomatoes, cut into wedges, deseeds, and reserve the flesh. 
Cut the feta cheese in regular cubes. 
Line up a small bread loaf tin with cling film and cook the risotto. 
Build up the loaf tin the rice and tomatoes and let set in the cooler for one hour. 
Toss the salad pea in a drizzle of olive oil with the pinch of white ground pepper. 
Cut out some slices of the set risotto and build up the salad, adding the wedges of avocado and feta cheese. 
Recipe: Franck Pontais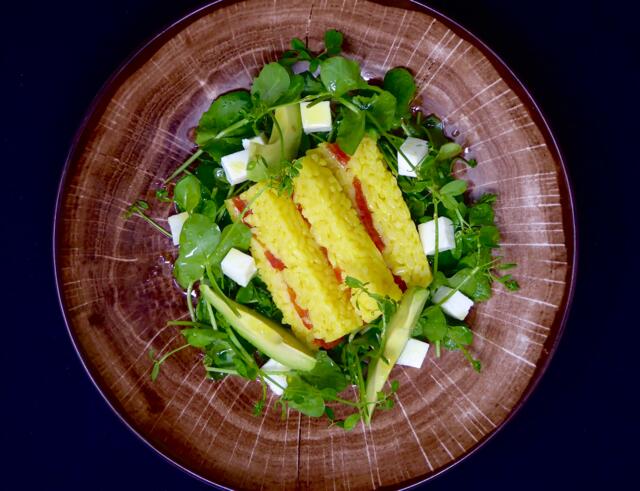 Related recipes
Gastronomical masterpieces
Related products
Say yes to the cress