Ingredients
(For 4 - 6 portions)
4 pieces of Zallotti Blossom
2 punnets Shiso Purple
260gr flour
50gr light brown sugar
1 pinch salt
1 small packet dried yeast
150gr soya milk
40gr vegan margarine
orange zest from 1 orange
icing sugar to dust
oil to fry
Method
Mix together flour, sugar, salt, one punnet of Shiso Purple and the flowers from 3 Zallotti Blossom. 
Melt the margarine.
Warm up the milk a little and dilute the yeast into it. 
Using a large mixing bowl, make a wheel with the flour mix and pour the milk and the orange zest in the centre. 
Make a dough and let proof cover at room temperature until double the size. 
Lay the dough to 1 cm thick and cut out the beignet. 
Fry the beignet in oil on both sides and serve with the rest of the Zallotti Blossom, the remainder of the freshly cut Shiso purple and a dust of icing sugar. 
Recipe: Franck Pontais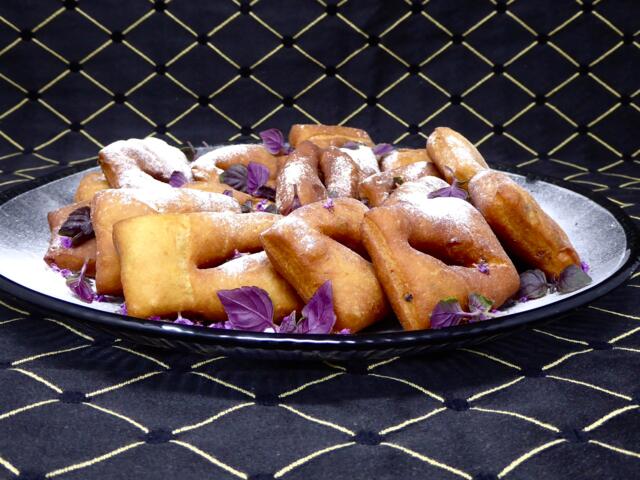 Related recipes
Gastronomical masterpieces
Related products
Say yes to the cress