Ingredients
(For 1 portion) 
1 sole 
1 smoked oyster 
samphire 
BlinQ Blossom 
Yka Leaves 
Limon Cress
Method
Smoke the sole slowly at a temperature of 60°C. 
If the sole has enough color but is not yet cooked, you can increase the temperature to above 70°C to speed up the cooking process.
After smoking, remove the skin and fillet the sole.
Meanwhile, poach the samphire and smoke the oyster until it is cooked. 
Garnish the fillets on the plate and add the oyster.
Then garnish with the samphire and the BlinQ Blossom. 
Drizzle with some lemon and melted butter if necessary. 
Serve this lukewarm. 
Recipe: Willem Roeper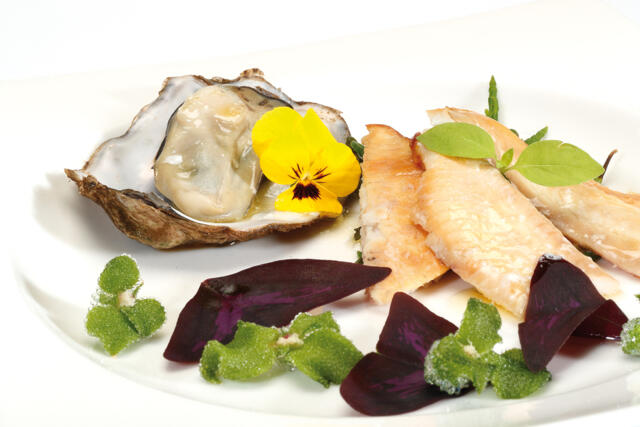 Related recipes
Gastronomical masterpieces
Related products
Say yes to the cress