Ingredients
(For 4 portions)
1 punnet Rock Chives
200g swiss chard
1,250L vegetable stock
1 tsp miso paste
1 tsp chopped ginger
1 tsp chopped garlic
1 tbsp dark soy sauce
juice from 1 lemon
Method
Dilute the miso paste into the vegetable stock and bring to simmer. 
Add ¾ of a punnet of Rock Chives. 
Wash and cut the swiss chard and add to the stock with the rest of the ingredients. 
Simmer for 15 minutes and close with a lid. 
Let infuse until completely cool and reheat when needed. 
Add the rest of the Rock Chives on top on the soup and serve. 
Recipe: Franck Pontais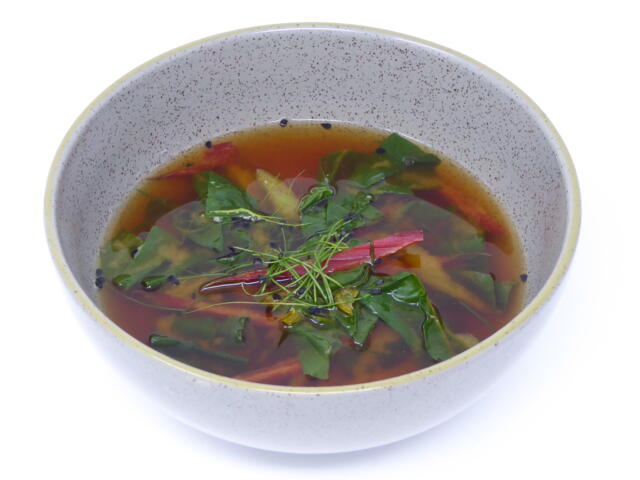 Related recipes
Gastronomical masterpieces
Related products
Say yes to the cress