Ingredients
(For 4 portions)
400 g blueberries from Veens in Helenaveen
1 pc lime zest and juice
50 ml berry liqueur from Graanbranderij De IJsvogel in Arcen
400 g mascarpone
1 dl whipped cream
1 dl eggnog "Advocaat Beukeneutje" from Meijel
250 g of baking flour
200 g butter
4 eggs
200 g brown sugar
50 ml of milk
40 g cocoa
25 g dark chocolate drops
1 tsp baking powder
Honny Cress
Method
Berries:
Heat the berries with the liqueur, lime zest and juice and boil briefly. Let it cool down.
Cream:
Whip cream to yogurt thickness.
Gently fold in mascarpone and eggnog.
Cake:
Beat the butter with the brown sugar until creamy.
Add the eggs 1 by 1 until well blended. Mix the flour with the baking powder and mix it gently with the batter.
Finally add the cocoa and chocolate drops. Bake in the oven at 160°C for 1 hour.
Build up (layers):
Cream - cake - berries - cream - cake - berry cream - fresh berries - Honny Cress.
Origin:
Blueberries: Veens Helenaveen North Brabant.
BeukenNeutje: lawyer Meijel Limburg.
Liqueur: Grain distillery De IJsvogel Arcen Limburg.

Recipe: Mariet Gommans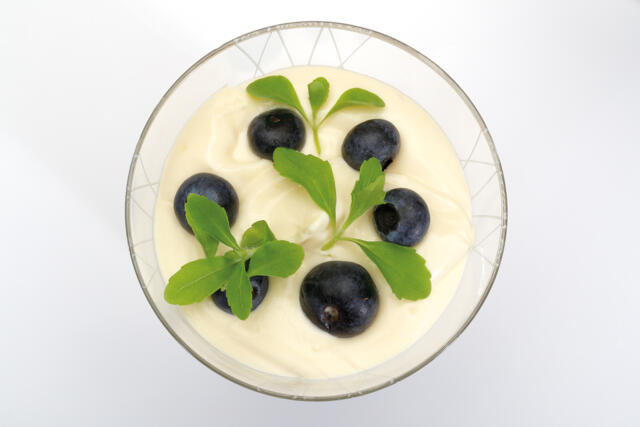 Related recipes
Gastronomical masterpieces
Related products
Say yes to the cress