Ingredients
(For 4 portions)
3 punnets BroccoCress
1 cos lettuce
300gr french beans
300gr broccoli
300gr frozen peas
200gr feta cheese
juice from 1 lemon
3 tbsp sesame oil
2 pinches sea salt
1 pinch white ground pepper
Method
Cook and blanch all the vegetables except the cos lettuce. 
Split the broccoli flowers into two and chargrill each piece on a hot grill. 
Cut the cos lettuce into 4 wedges and grill each piece on all sides. 
Cut the feta cheese into small cubes. 
Cut the french beans into two. 
To make the dressing, emulse the lemon juice, sesame oil and seasoning. 
Toss all the vegetables in the dressing with 2 punnets of freshly cut BroccoCress. 
Divide into 4 portions and serve with the feta cheese and the remaining punnet of freshly cut BroccoCress. 
Recipe: Franck Pontais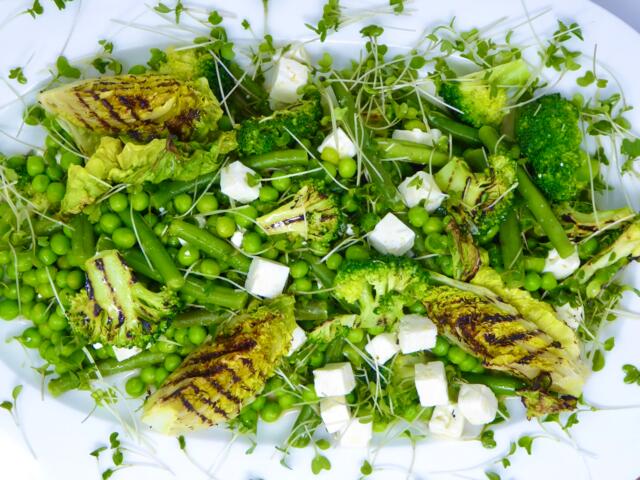 Related recipes
Gastronomical masterpieces
Related products
Say yes to the cress