Ingredients and method
Ingredients
Morar Shoots
Sushi rice
Mirin vinegar
Granny Smith apple
Coeur de Boeuf tomatoes
Tomato pearls
Sweet tomato vinaigrette
Morar Shoots mayonnaise
Daikon Cress
Method
Sweet Tomato Vinaigrette
Dice the tomatoes, saving the seeds. Blend the tomato pulp finely and add oil, vinegar, and a pinch of salt.
Crispy Rice Sushi
Prepare the sushi rice, let it cool, and season it with Mirin vinegar.
Press it flat under a sheet of paper, then cut into slices and shape as desired.
Fry the slices until crispy in a generous amount of olive oil.
Finely dice the tomatoes and marinate them in the sweet tomato vinaigrette.
Slice the Granny Smith apple into very thin strips.
Place the crispy rice on a beautiful plate.
Add a dollop of Morar Shoots mayonnaise to the crispy rice.
Arrange Daikon Cress and strips of Granny Smith apple on top.
Garnish further with tomato cubes and tomato pearls.
Finish with the spicy and delicate Morar Shoots.
Recipe: Eric Miete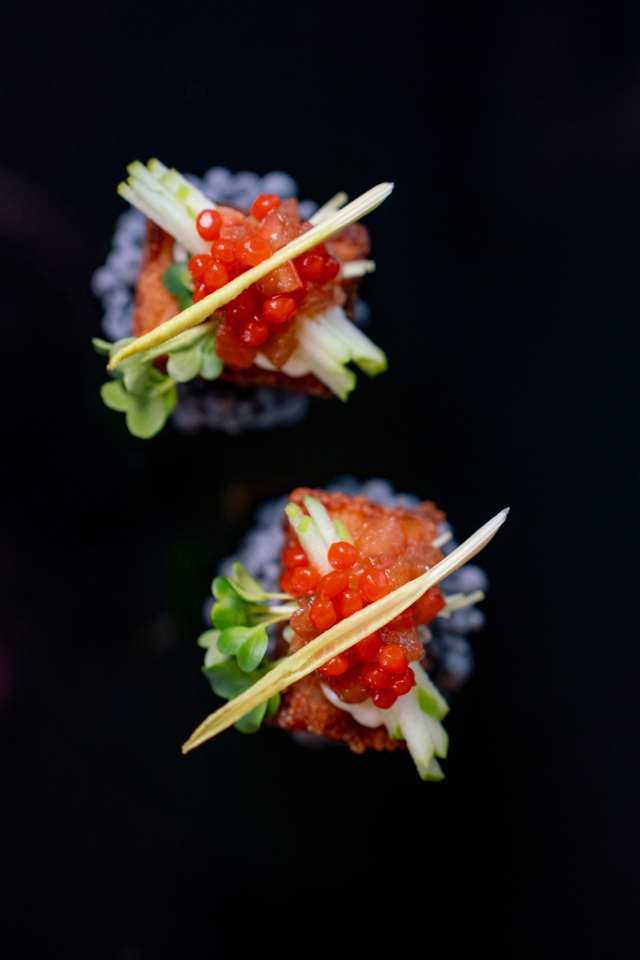 Related recipes
Gastronomical masterpieces
Related products
Say yes to the cress