Ingredients, equipment and method
Ingredients
200 ml double cream
1 tbsp Algae powder Emerald
1 egg yolk
1 tbsp olive oil
1 tbsp water
1 tbsp mustard
Equipment
Method
Separate the egg white from the egg yolk.
Put the double cream, oil, water, egg yolk, Algae Powder Emerald and mustard in the whipped cream dispenser.
Close the dispenser bottle, add the cartouche of gas and shake it for 20 seconds.
Leave in the cold room for 60 minutes.
Spray the espuma in the center of a plate.
Sprinkle with Algae Powder Emerald.
Add a rice paper cracker with Algae Powder Emerald (recipe) to the plate and serve.
Recipe: Franck Pontais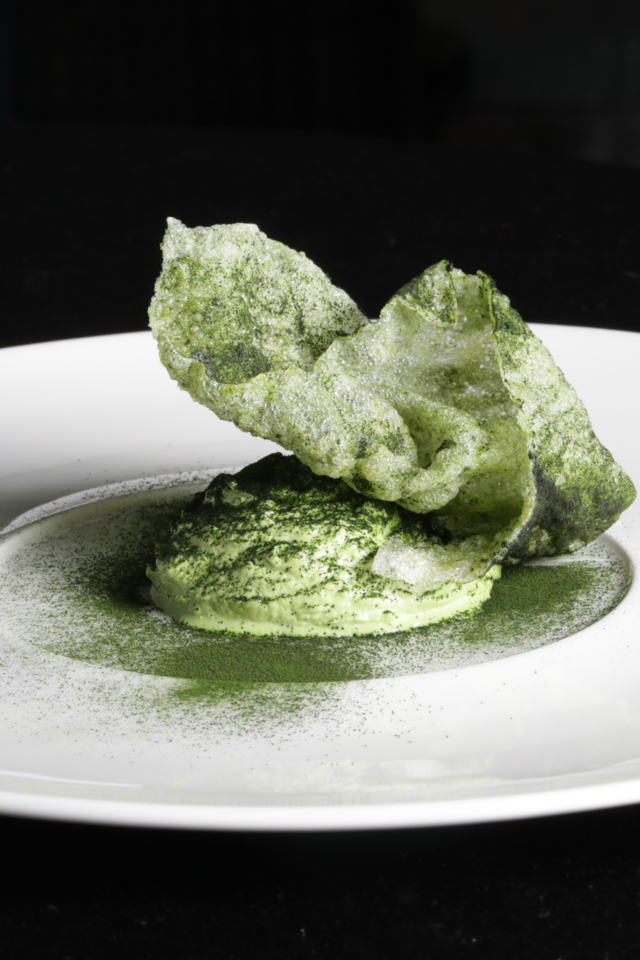 Related recipes
Gastronomical masterpieces
Related products
Say yes to the cress