Finger food: Shiso Leaves Green with a spread of celery, tomato, egg mimosa and white truffle oil
Ingredients
(For 4 portions)
1 stick of white celery
4 hard-boiled eggs
tray Shiso Leaves Green
150 gr bio Légumaise Italia, tomato with basil
White Truffle Oil - Tartivo Truffles
Sea Salt - Verstegen
black pepper from the Verstegen mill
Method
Spread:
Peel and wash the carrots.
Cut in half lengthwise. Season firmly with sea salt, black pepper and cumin powder. Now add some olive oil and pressed garlic. Mix everything well. Place on the BBQ, not in full heat.
Cook for about 30 to 40 minutes.
Turn regularly so they don't burn.
To finish off:
Take a Shiso leaf and put a spoonful of spread on top each time. Fold and eat with your fingers.
Recipe: Frank Fol - The Vegetables Chef®
Photo: Wim Demessemaekers, Photographer | @wim_dmskrs
Preparation time: 30 minutes 
Techniques: veggies
Plate: Wild Grey Plate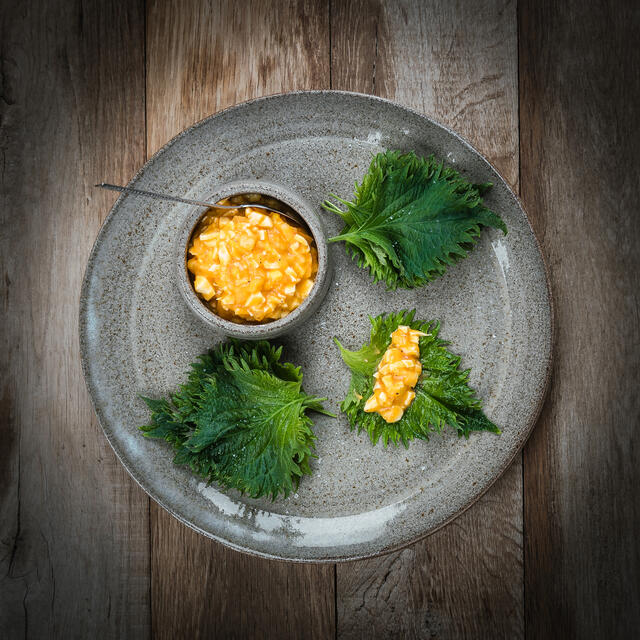 Related recipes
Gastronomical masterpieces
Related products
Say yes to the cress