Ingredients And Method
Ingredients 
Morar Shoots
Scallops (Coquilles)
Granny Smith apple
Spring onions
Fennel
White radishes
Vinaigrette made with olive oil, lime juice, Persinette Cress, and Sansho Leaves
Paztizz Tops
Method
Prepare the vinaigrette with olive oil, lime juice, Persinette Cress, and Sansho Leaves.
Slice the fennel thinly using a mandoline.
Cut the Granny Smith apple into very thin strips and tie them together using spring onion.
Pat the scallops dry with paper towels and slice them into very thin pieces.
Marinate the scallop slices in the vinaigrette for 10 minutes.
Build layers on a plate with fennel, scallops, radishes, and Granny Smith apple.
Drizzle the vinaigrette around the layers.
Finish with Morar Shoots and Pazitzz Tops for the ultimate flavor experience!
Recipe: Eric Miete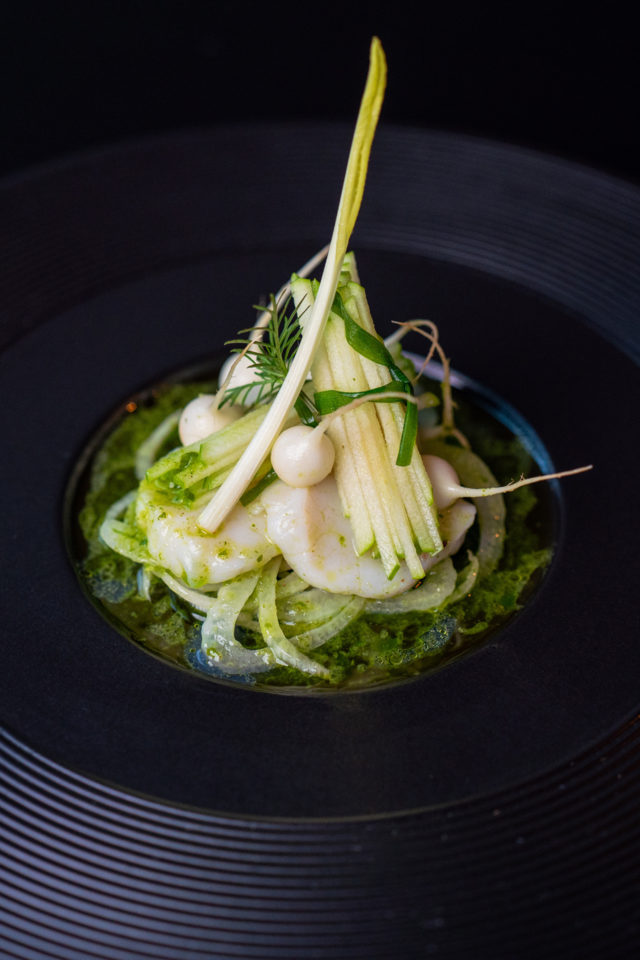 Related recipes
Gastronomical masterpieces
Related products
Say yes to the cress