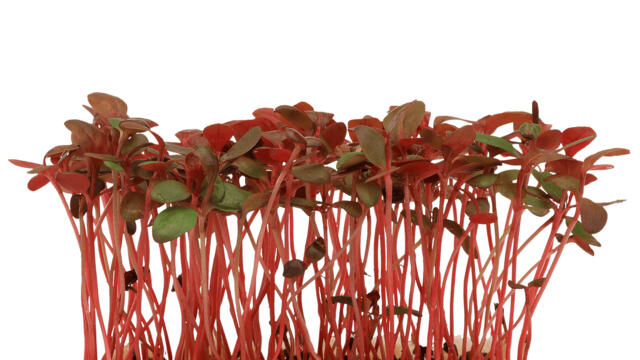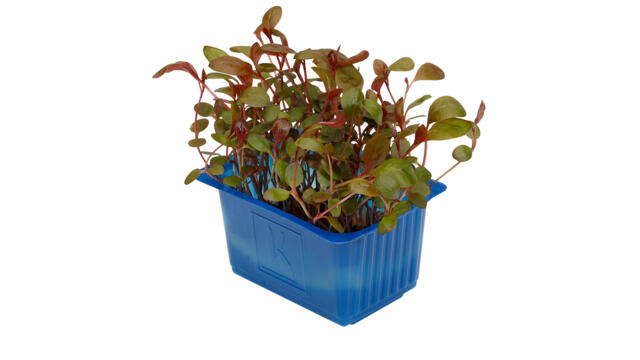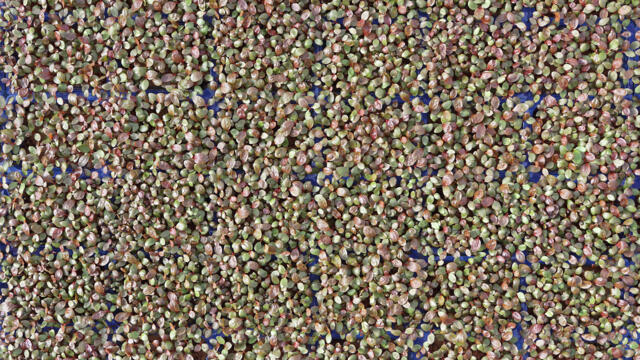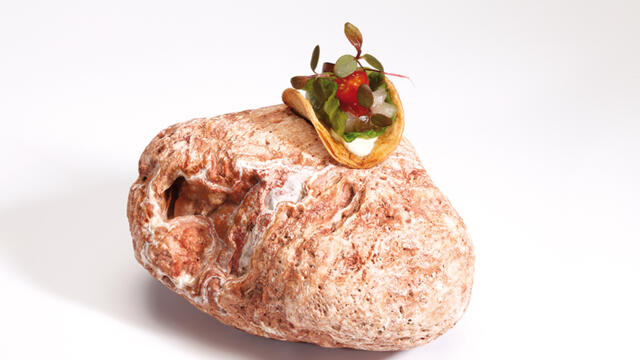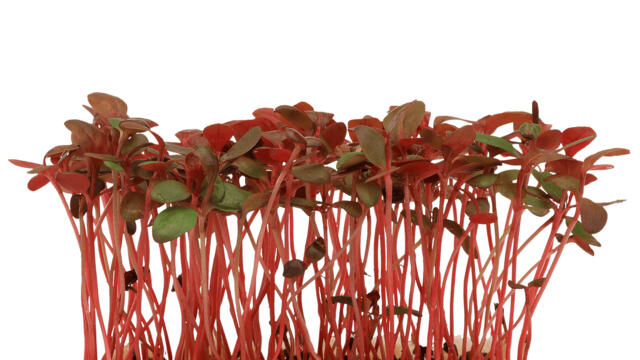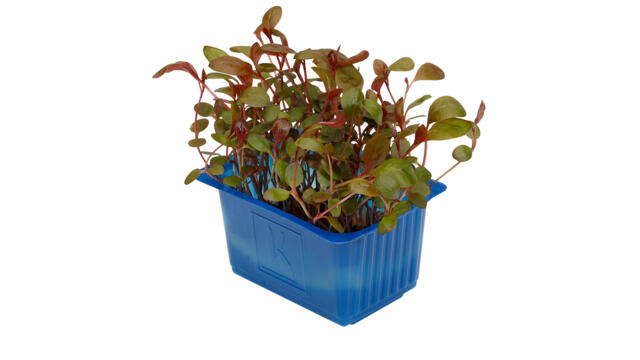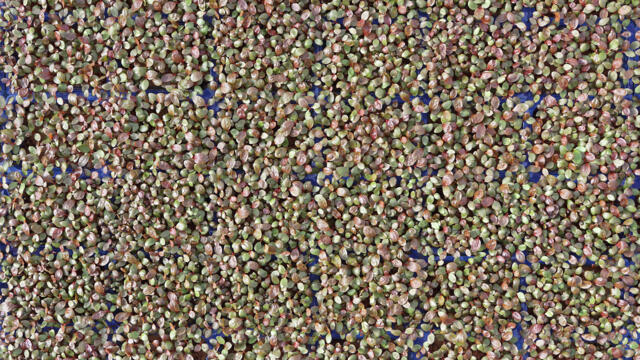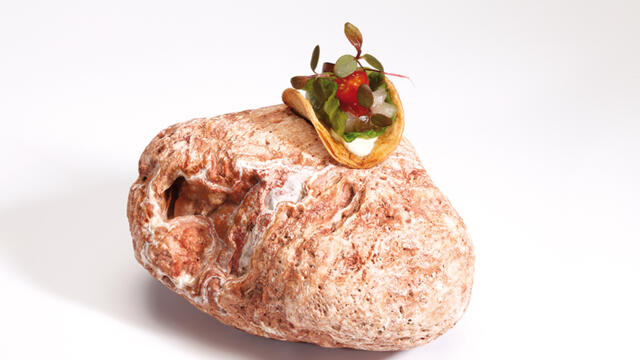 Adji Cress
,
Black pepper
Category: Cress
Adji Cress is the seedling of the "peppertree".
Origin

Asia

Taste / Aroma

Black pepper

Season(s)

Spring, Summer, Autumn, Winter, Asparagus, BBQ, Christmas, Coquille St Jacques, Fathers Day, Game, Halloween, Mushroom, Mussel, Pumpkin, Strawberry, Valentine's Day

Storage

Cold, 2-7 °C
Taste
Adji Cress is the seedling of the "peppertree", which originates from Japan, where the leaves and berries of the mature plant are used in many dishes.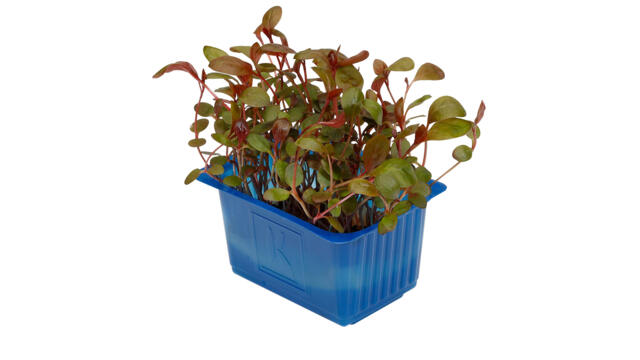 Taste Friends
Adji Cress can be used as a pepper replacement with its pungent, spicy taste that combines well with many other ingredients. Use with crustaceans, fish, meats, poultry and the more voluminous vegetables.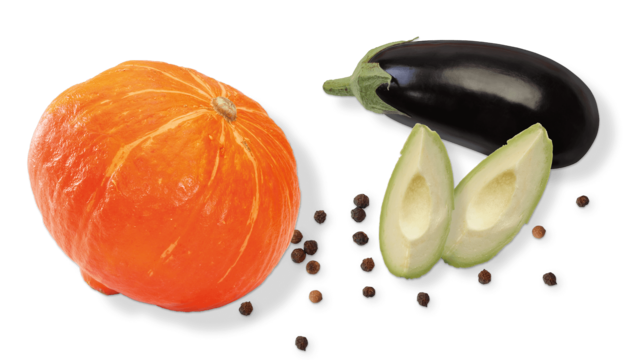 Origin
Adji Cress originates from the Far East, in particular South Korea and China, In Japan it is a centuries-old delicacy as the leaves were eaten as salad with oily fish and used widely in herbal medicine for their apparent cooling and blood-clotting properties.
Availability
Adji Cress is available year round and can easily be stored for up to seven days. The storage temperature for this product is between 2-7°C. The optimum temperature for maintaining the best quality is between 2-4°C. Produced in a socially responsible culture, Adji Cress meets the hygienic kitchen standards. The product is ready to use, since it is grown clean and hygienically.
Sweet

Salty

Sour

Bitter

Umami
Specifications
Taste

Sweet, Salty, Sour, Bitter, Umami

Cultures

African, Alpine, Arabic, Argentinian, Asian, Australian, Balkan, Baltic, Chilean, Chinese, Creolic, Dutch, English, French, German, Greek, Indian, Indonesian, Italian, Japanese, Korean, Mediteranean, Mexican, Nordic, North American, Oriental, Persian, Peruvian, Polish, Portugese, Russian, South American, Spanish, Swiss, Thai, Turkish, Oriental

Packaging

Solitair (16 items), CressSingle, CressSleeve

Usage

Baking, Blending, Blitzing / Mashing, Canning, Chopping, Confiture, Deep frying, Extracting, Fermenting, Macerate, Marinating, Pickling, Roasting, Smoke, Sous vide, Stir frying

Colors

Brown

Dishes

Cocktail, Coffee, Crustaceans, Dessert, Fish, Fruit, Functional, Game, Grill, Lunch, Main course, Meat, Pizza, Poultry, Salad, Sandwich, Snack, Soup, Sushi, Vegetarian, Vegetables

Taste Friends

Gin, Vodka, Mozzarella, Cheese (others), Chocolate, Coffee, Prawns, Lobster, Crab, Crustaceans others, Cod, Eel, Monkfish, Salmon, Fish (saltwater), Fish (freshwater), Shellfish, Citrus, Corn, Cucumber, Eggplant, Mango, Olives, Peas, Pineapple, Pumpkin, Strawberry, Tomato, Watermelon, Deer, Rabbit, Game (other), Mint, Beans, Beef, Dried ham, Goat, Lamb, Offals, Porc, Sheep, Veal, Meat, Porcini mushrooms, Mushrooms (others), Pistachio, Nuts, Chicken, Duck, Goose, Pheasant, Pigeon, Quail, Turkey, Poultry (other), Scallop, Oyster, Squid, Black pepper, Salt, Vanilla, Artichokes, Asparagus, Avocado, Carrot, Cauliflower, Kale, Kidney beans, Onion, Potato, Rhubarb, Bread, Couscous, Egg, Rice, Soy sauce, Tofu

Synonyms

Watercress
Related Recipes
Gastronomic Masterpieces