Ingredients
Salted grapefruit gel:
65 ml grapefruit juice  
4 g agave syrup  
1 g agar agar 
sea salt flakes  
lime juice 
 
cherry tomato 
Kyona Mustard Cress  
Salad Pea  
roasted walnut
Zallotti Blossom  
Rock Chives  
Method
Boil the fresh grapefruit juice with agave syrup and sea salt. Stir the agar agar in, boil briefly and mix it up. Cool it down, mix the jelly block with a bit lime juice. 
Place the gel in the seed hole and place a bit of smashed avocado on top. Place the other ingredients around the avocado and serve with a spoon. 
Recipe: Marcel Thiele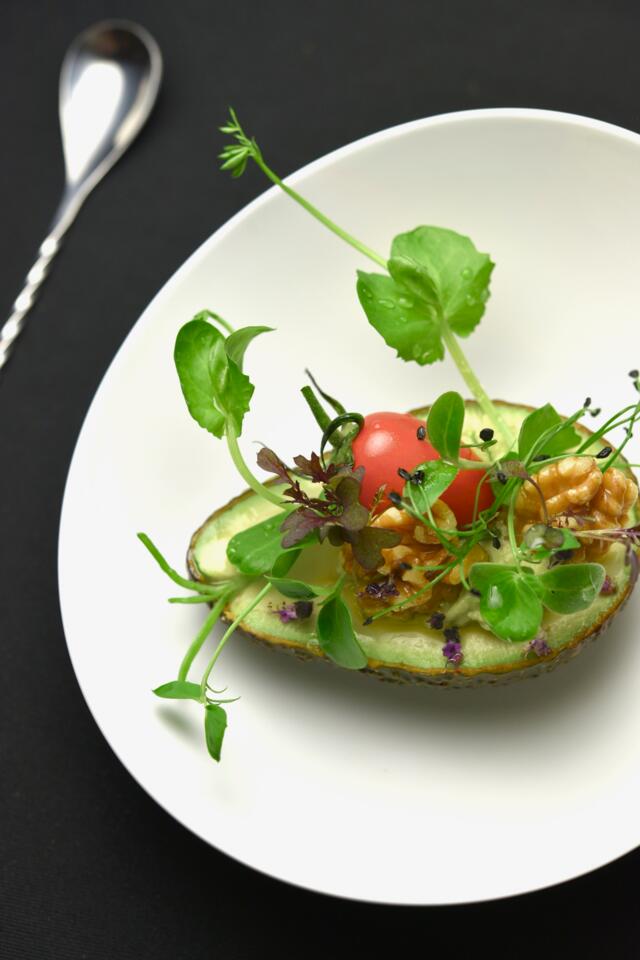 Related recipes
Gastronomical masterpieces
Related products
Say yes to the cress