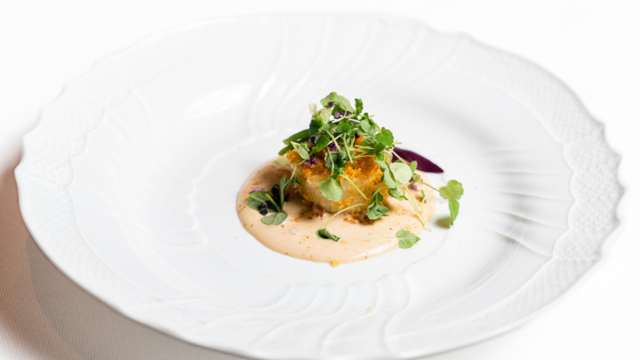 Sole Gratin, Fennel Mugnaia Sauce and Aromatic Salad
Ingredients
4 soles
Clarified butter
Aromatic breadcrumbs
Fennel seed powder
1 basket Yka leaves
1 basket Floregano
1 basket Citra leaves
1 basket Bean Blossom
1 basket Zallotti Blossom
1 basket Atsina Cress
1 basket Salty fingers
Mugnaia sauce:
100 gr butter
30 gr lemon juice (or more if you prefer)
Wordchester sauce
140 gr meat stock (tasty and thick)
120 gr fresh cream
Salt, white pepper to taste
Method
Fillet the sole and remove the skin.
Cut each fillet into two strips, cutting them in half lengthwise.
Roll them up and coat them with breadcrumbs.
Gratin in salamander or grill oven brushing with clarified butter.
For the sauce:
In a saucepan, melt the butter.
When bubbly pour in Wordchester sauce, add lemon juice and cook for 1 minute.
When it starts to emulsify, add the cream and the stock, bring to the boil and adjust the flavor with salt and pepper.
Add Xanthan if you want to thicken it further.
Place in a siphon, load with 3 gas charges, keep in the roner at 63° C before serving.
Serve by placing the sauce at the base of the plate and placing the sole fillets on top.
Dress with fennel seed powder and the aromatic salad composed of Yka Leaves, Floregano, Citra Leaves, Bean Blossom, Zallotti Blossom, Atsina Cress and Salty Fingers.
Recipe: Matteo Rizzo - Restaurant Il Desco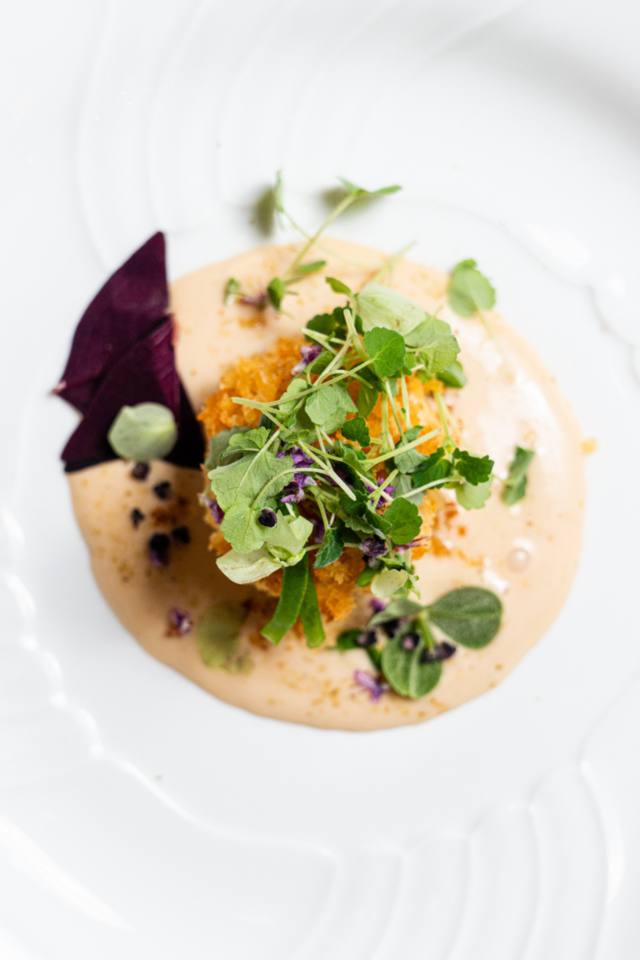 Related recipes
Gastronomical masterpieces
Related products
Say yes to the cress