Ingredients
1 cantaloupe melon (medium to small)
12 parts (1 fruit) grapefruit segments 
1 punnet Atsina Cress 
1 punnet Adji Cress 
4 small pinches Sumac spice 
40g pine kernel 
Method
Slice the melon.
Dispose of the grapefruit segments between each slice of melon and top up with the freshly cut Adji Cress and Atsina Cress.
Finish with the pinch of Sumac spice.
Place the pine kernel on the bottom of the plate if you are serving the melon "dressed ", otherwise do sprinkle the kernel on top if you are serving the dish as a salad.
Recipe: Franck Pontais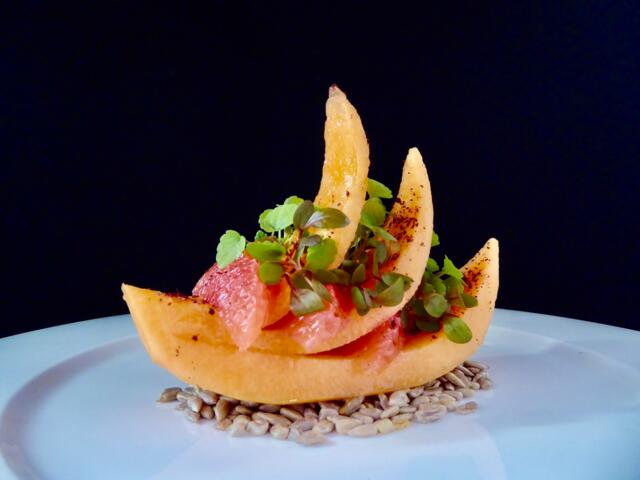 Related recipes
Gastronomical masterpieces
Related products
Say yes to the cress