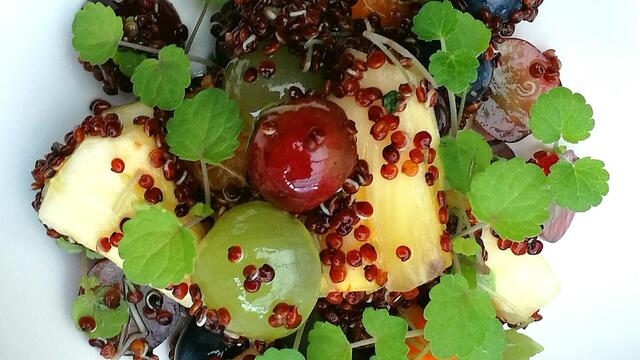 Exotic quinoa fruit salad
Pineapple, grapes, clementine and blueberries fruit salad mix with red quinoa, honey and Atsina Cress.
Ingredients
(For 5 portions)
60g (120g when cooked) dry red quinoa
1,5 punnet Atsina Cress
140g diced pineapple
60g seedless red grapes
60g seedless white grapes
70g (or 2 small fruits) fresh Clementine wedges
60g fresh blueberries
20g liquid honey
Method
Cook the red quinoa in boiling water for 5 to 6 minutes, drain and refresh under cold running water. Leave aside in a sieve.
In a large mixing bowl, mix together all the fruits, honey, quinoa and 1 punnet of Atsina Cress. 
Serve with a few leaves of Atsina Cress on top, which is left from the unused half punnet.
Recipe: Franck Pontais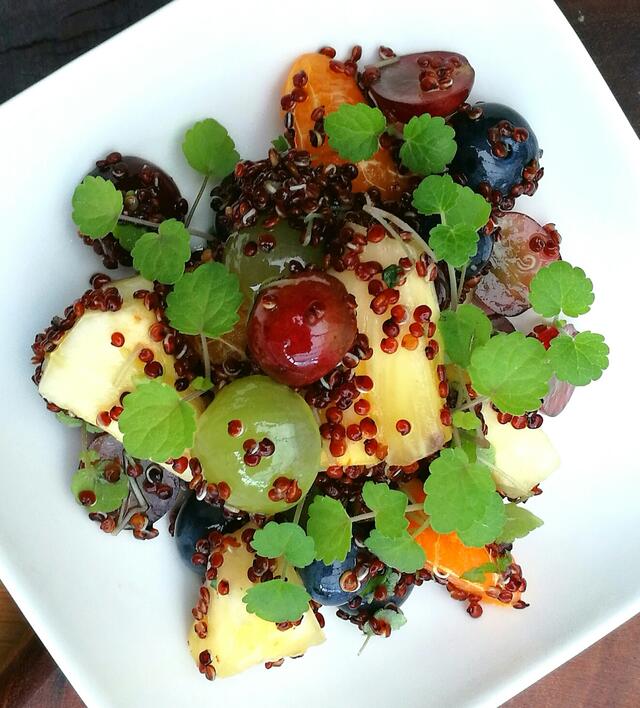 Related recipes
Gastronomical masterpieces
Related products
Say yes to the cress