Ingredients
80g Jerusalem artichoke skin
200g cream 30%
2pcs Zallotti Blossom
350g Philadelphia cheese
200g yoghurt natural
10g gelatine sheets
2 eggs
80g honey
45g sugar
30g chocolate dark
50g cacao butter 
Method
Infuse cream with jerusalem artichoke skin and Zallotti Blossom, blended and strain. Add Gelatine sheets (before put gelatine to the cold water for 5 minutes). 
Using kitchen aid, whip eggs with sugar and honey, than add cheese and mix gently. 
Add slowly infused cream and yogurt. Mix gently.  
Put to the form and freeze.
Frozen cheesecake drop on cacao butter and chocolate. 
Recipe: Ernest Jagodziński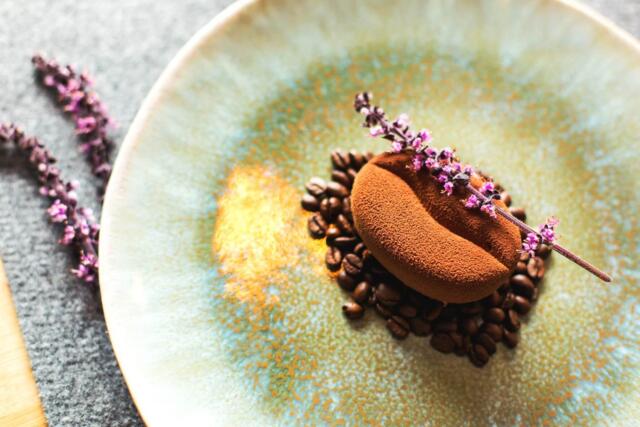 Related recipes
Gastronomical masterpieces
Related products
Say yes to the cress