Ingredients
4cl Gin macerated with Shiso Leaves Purple, Cardamom Leaves and Jasmine Blossom 
12cl tonic water  
ice-cubes 
1 slice of pink grapefruit (decoration) 
Jasmine Blossom (decoration) 
Shiso Purple (decoration) 
Method
Add ice and the macerated gin to a chilled balloon glass. Then in front of the client (important), slowly pour in the tonic water so that they can see the glass change colour. 
Garnish with pink grapefruit, Jasmine Blossom and Shiso Purple. 
Pairing: Russian potato salad with caviar and Bean Blossom. 
Recipe: Lisette Dawtrey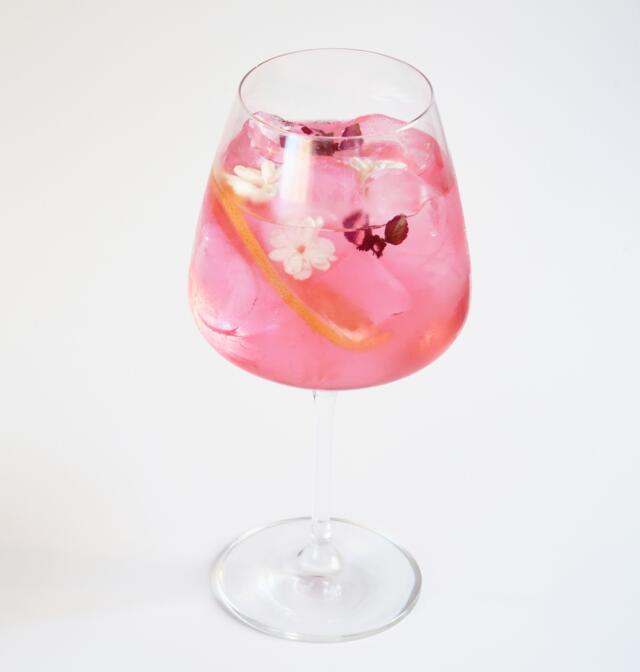 Related recipes
Gastronomical masterpieces
Related products
Say yes to the cress