Ingredients
½ punnet Sea Fennel
100gr unsalted butter
12 cooked snails in their shells
12 cherry tomatoes on a vine
1 drizzle olive oil
80gr BroccoCress 
Method
Soften the butter to "pomade" consistency. 
Drizzle with olive oil and cook slowly the cherry tomatoes on a vine in an oven at 180°C. 
Chop half of the Sea Fennel and mix in the soft butter. 
Fill up each snails' shell with the Sea Fennel butter and cook them in an oven at 200°C for 6 to 8 minutes. 
Serve the snails on top of the BroccoCress with the rest of the Sea Fennel and the slow roasted cherry tomatoes. 
Recipe: Franck Pontais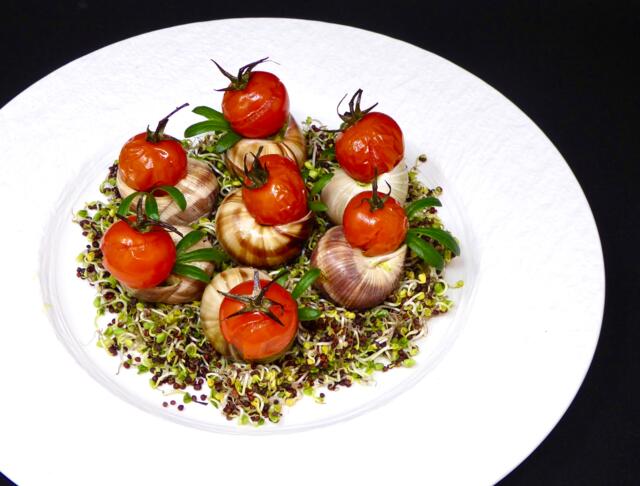 Related recipes
Gastronomical masterpieces
Related products
Say yes to the cress