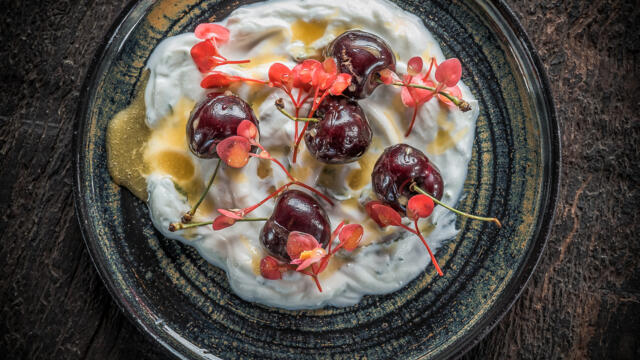 Fresh cherries with cottage cheese, fresh lemon balm, honey and Apple Blossom
,
Frank Fol – The Vegetables Chef®
Ingredients
(For 4 portions)
250 gr thick sweet cherries 
Jar of fresh cottage cheese 
2 sprigs of fresh lemon balm 
Cup of Apple Blossom
4 tablespoons of runny artisan honey 
Method
Flat cheese mix: 
Mix the fresh cheese with the finely chopped lemon balm. Marinate for a few minutes. 
Finish: 
Place the soft cheese mix on each plate. Spread some flat in a circle. 
Place the cherries on top as you wish. 
Finish with some honey and the Apple Blossom.
Recipe: Frank Fol - The Vegetables Chef®
Photo: Wim Demessemaekers, Photographer | @wim_dmskrs
Preparation time: 10 minutes 
Techniques: raw, marinate 
Plate: Wild Moon small flat plate 
Recommended drink: Warm tea, Mist Tea (without added sugars)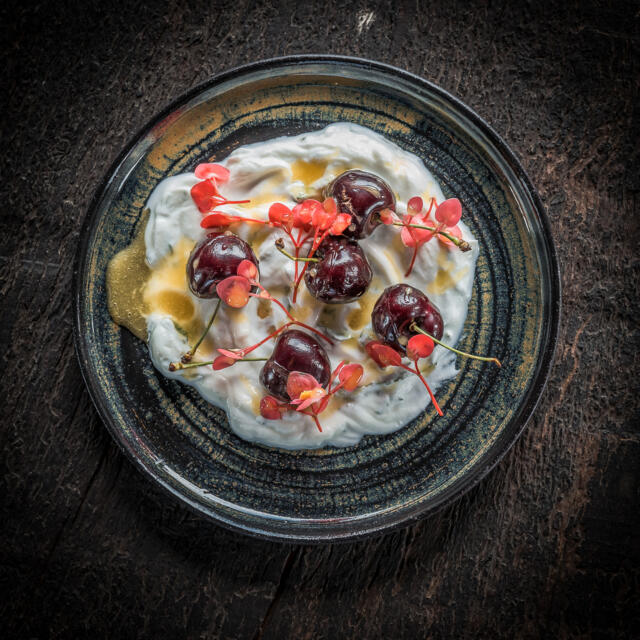 Related recipes
Gastronomical masterpieces
Related products
Say yes to the cress