Ingredients
(For 4 portions, based on 3 oysters per person)
2 punnets Adji Cress
4 Citra Leaves
12 native oysters
1 tbsp finely chopped shallots
2 tbsp red wine vinegar
Methode
Mix the finely chopped shallots with the red wine vinegar. 
Open each oyster, divide the vinegar shallots mix among them and serve with Adji Cress and one leave of Citra Leaves per portion. 
The idea is to eat the oysters with the cress and one petal of Citra Leaves per oyster. 
The sourness of the Citra Leaves is ideal to eat with oysters. 
Enjoy. 
Recipe: Franck Pontais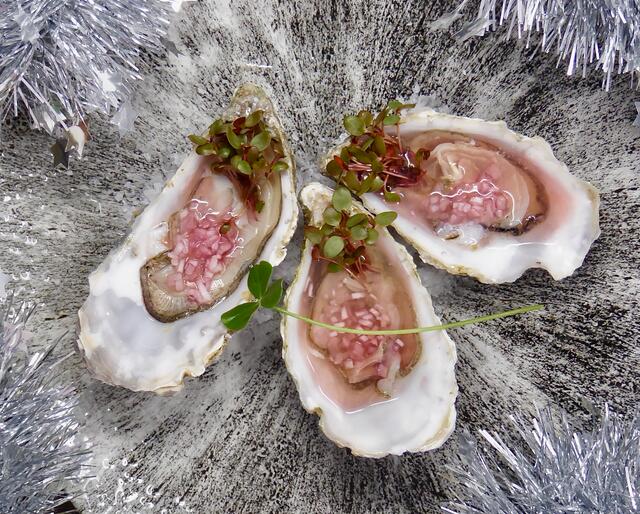 Related recipes
Gastronomical masterpieces
Related products
Say yes to the cress