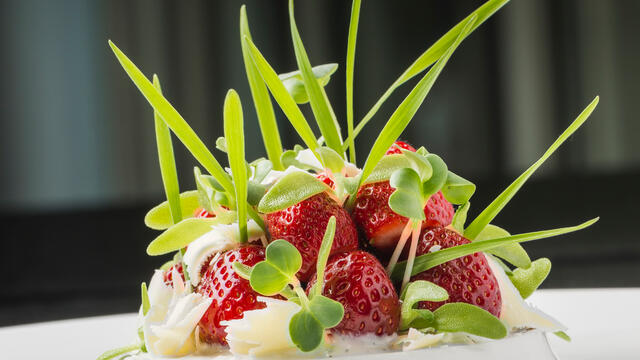 Wild strawberries, cream of yogurt and vanilla with Wheat Grass, Honny Cress and Daikon Cress
,
Pâtisserie & Desserts
Source: Pâtisserie & Desserts
Pâtissiers Marco Akuzun and Alexander Huber make recognizable, but certainly not everyday desserts at restaurant Top Air.
Ingredients
white couverture flakes
Wheat Grass
Honny® Cress
Daikon Cress®
wild strawberries
For the yoghurt and vanilla cream:
500 g Greek yoghurt
grate 1 lime
powdered sugar
marrow of 1 vanilla pod
Method
For the cream, beat the yoghurt with enough powdered sugar until it hardens and is sprayable. Parry the wild strawberries. Spray the cream on the plate, spread generously with the strawberries and add the cresses.
Garnish with flakes of white couverture and serve immediately.
***
Restaurant Top Air 
Flughafen Stuttgart, Terminal 1 
Ebene 4 – Stuttgart 
T  0049 711 9482137  
www.restaurant-top-air.de
Source: Pâtisserie & Desserts - 47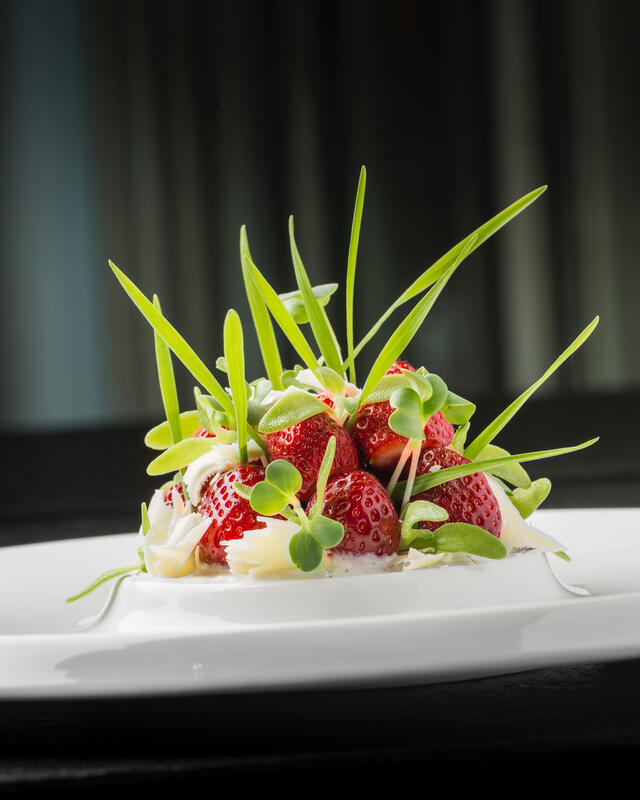 Related recipes
Gastronomical masterpieces
Related products
Say yes to the cress